Aktuelles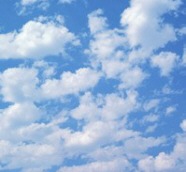 In meiner Arbeit stehen immer wieder neue Konzepte zentral:
Innovation is a must.
Virtual summits, Bar Camps, Lectures, Meetings, Coaching
Führungskräfteberatungen, -trainings, Mitarbeitergespräche, Veränderungsmanagement, laterale Führung sowie Projektmanagement und Coaching im regionalen und internationalen Kontext sind meine Aktivitäten. Vieles davon geschieht persönlich; seit 2020 findet ein großer Teil der Maßnahmen in Beratung, Coaching und Training virtuell statt.
Als aktuelle Fragen tauchen auf: Wie können wir aktiv mit dieser Situation der Distanz umgehen? How can we adapt to the situation? How can we use and enhance our resilience?
Wie können wir Teams virtuell effektiv leiten, Veränderung / unsere Zukunft positiv gestalten? How can we lead our teams virtual effectively, enhance transformation, organize our future?
Was ist meine spezifisch individuelle Vision, Berufung, Leidenschaft? Wie erhalte ich diese? Was ist mein "Why?" Wie kann ich dieses in meine Arbeitsorganisation einbringen? … und: was hat die Organisation davon? Mein Mehrwert? What is my specific individual vision, vocation, passion? How can I maintain inspiration and motivation, how can I implement "my why" in the organization, company?
Diesen Fragen widmen wir uns in den unterschiedlichen Konzepten und deren Umsetzung.
INSPIRATIONEN – Mir persönlich tun Literatur, Bewegung in der Natur, Musik und Austausch mit anderen gut.
Für musikalische Konzepte besuchen Sie gerne auch die Seite: "Musikalische Hilfe in Zeiten von Corona" – Nora und Martin
Wenn Sie Kinder haben oder mit Kindern arbeiten: http://www.trommelmäuse.de
---
Wähle deine Einstellung

Man hat immer die Wahl, wie man seine Arbeit machen will,
auch dann, wenn man sich die Arbeit selbst nicht aussuchen kann.

aus: Fish! von Lundin, Paul, Christensen, 2000